Taylor OʻHiggins: Three Uzbek boxers may become champions of the Tokyo Olympic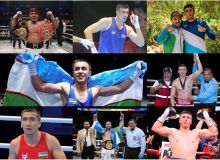 Interview with a British expert.
Uzbek boxers are often mentioned in foreign media and become the "heroes" of great events. In particular, the British journalist, Thefight-site.com correspondent Taylor OʻHiggins has prepared many interviews and analytical articles about Uzbek fighters. Interestingly, Taylor's knowledge of some Uzbek boxers and his interest in Uzbek boxing surprised and delighted us. Because whoever would be happy that their compatriots are recognized in the most prominent country in the world like the Uzbek... So, we decided to interview this British journalist. We bring this to your attention below.
-We are glad to tell you that you are well known among Uzbek boxing fans by your interesting interviews and opinions about our boxers. Our Sports.uz web site is willing to make an interview with you if you don't mind?
- Of course! I would love to. It would be an honour to talk about Uzbek boxing
-As far as we know, you mainly write articles about boxing ... In general, do you think that theory is enough to fully cover this sport?
- I'm also a boxer myself, with an amateur record of 28-0 and have competed nationally in England. But generally yes, I think theory can be enough if you're dedicated to studying. I know plenty of people who are better analysts than nearly anyone out there and they've never set foot in a ring.
Take Anatoly Lomachenko - he had a very limited amateur career himself, yet has proven himself to be the best coach in the world in my opinion. I think prior experience in boxing can help, but it's not a necessity.
- Understandably ... What about you? Do you think that being a boxer helps you to fully appreciate and write for this sport?
- It can help, yes, but once again I wouldn't say it's essential. I think that more important is having an eye for certain things, which experience can help develop of course, and being able to communicate with an audience in a clear way.
-There are some things that a person who hasn't boxed before might miss - like correct mechanics and technique. But if you apply yourself to study, you can still learn.
-I'm sorry, but the young man, who has an undefeated record in amateur boxing and started working as a journalist. But you are only 20 years old and still may achieve good results. So are you going to seriously train and take part in bigger tournaments in near future?
-Perhaps, we will see. I am at university and work multiple jobs to provide for my family, so it depends on whether I have the time. I would prefer to be a coach, I think - I believe I have a gift for teaching the sport, and whilst I am a talented boxer myself I would rather help others learn.
- Well, let's have a little chat about English boxing now before moving Uzbek boxing. The country is one of the leaders in amateur boxing in Europe. However, it is true to say that the main emphasis is on professional boxing. In this regard, are good results expected from British boxers at the Tokyo Olympics?
-That is true, yes. We are expecting a few medalists - Pat McCormack should be a favourite to win gold at welterweight, and we think Pete McGrail & Benjamin Whittaker can medal. Galal Yafai and Frazer Clarke have some chance to sneak on the podium too, perhaps. We are fortunate to have some very good coaches on the Team GB team. What sets Uzbekistan apart though is the sense of togetherness - there isn't the same sense of family.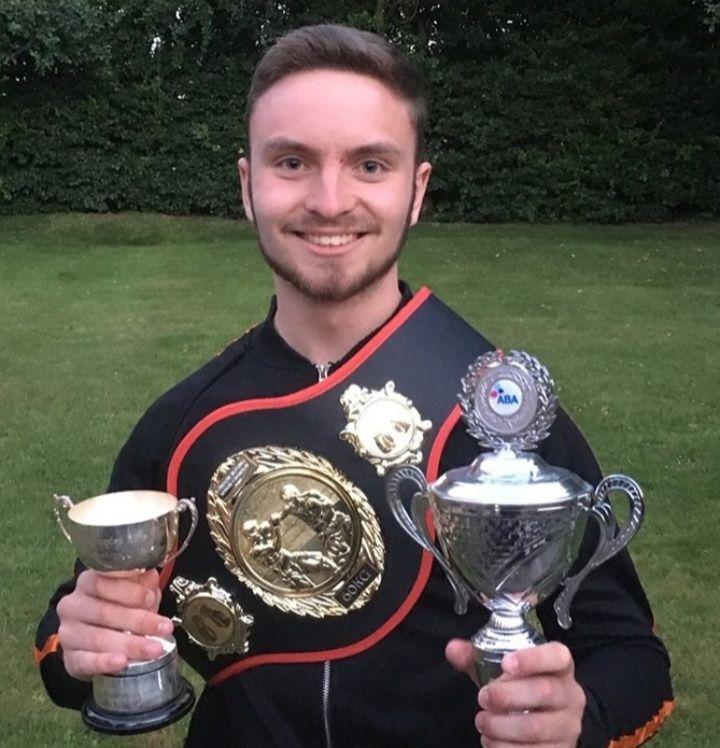 - And talking about Uzbek boxers who do you think have chances to achieve good results among Uzbek boxers in the Olympic games?
-I think realistically Zoirov, Mirzakhalilov and Jalolov should all win gold. Zoirov has a few threats, but he should be the favourite. Mirzakhalilov may have difficulty with Lazaro Álvarez, that is his biggest threat. I pay a lot of attention to Mirzakhalilov because he's in my weight class, I'd really like the opportunity to spar with him.
-If we take the previous three Olympics, your compatriots won in the weight class of +91 kg. In particular, David Price won bronze in Beijing, Anthony Joshua won gold in London and Joe Joyce won silver in Rio. Do you think British boxer Frazer Clarke can really stand up to against Bakhodir?
-I think anything can happen in amateur boxing, but realistically the only threat to Bakhodir is Kunkabayev.
- There have been some comments on a fight between Tyson Fury and Bakhodir Jalolov in twitter before . I know it is hard to happen for now or later but watching both fighters how would you imagine if the fight goes in process now in the ring? How would Bakhodir deal with him or not?
-Fury is far too much for him at this point. Bakhodir is still quite raw, he has struggled when having to pursue fighters with good movement like Fury and still relies a lot on his 1-2. He will need a few more years before he is ready for the elite there.
Fury's movement is far too good, Bakhodir looks better against opponents who come to him. Perhaps he would have more of a chance if Fury pressured like he did in the Wilder rematch, but if Fury fights in his typical style it is very one sided.
-We know that McCormack beat Boturov in AIBA world championship semi-final bout. What can you say about the possible rematch between them at the Tokyo Olympics?
-I think Baturov is quite crude and one of the weaker Uzbek representatives, McCormack should beat him. But his aggressive style may be favoured by the judges. I think Giyasov would've been more likely to win gold, but I wish Bobo-Usman the best. I will always support the Uzbek boxers.
- Who would you say are some Uzbek boxers who don't appear in big international competitions but can be successful in amateur boxing in the future?
-Abdumalik Khalakov is fantastic, he will go far. I think, even though he is now pro, Abdulhay Shorahmatov is a fantastic boxer. It's a great shame he had to compete inbetween MJ and Mirzakhalilov because he could medal even though he hasn't made the team.
-Yeah I don't deny that Shorakhmatov is nearly the same level with them he is 3 times national champion , has undefeated WSB (6-0) Winner of "Islamic Solidary Games". How is his way to go as a pro. I mean can he be the next world champion?
-He can, but I think he needs a better coach. I wish he signed with Vadim Kornilov, personally. He has the talent to be a world champion. I would like to work with him and help train him. He fights at 122 which isn't an easy division. Akhmadaliev is a strong champion. I think a lot of him, he was my first friend from Uzbekistan. I deeply desire for him to become a world champion.
- There are a lot of Uzbek amateur standouts who have not turn to the professional boxing. Which one do you think will have more advantage in the professionals than amateurs according to their style?
-I'm excited for Mirzakhalilov to turn pro, I think his gas tank will make him wear a lot of guys down over 12.
I think overall, Israil is the best of the Uzbeks. He looks special.
-Israil is fast rising star but has not faced top fighters yet. At 154lbs WBC world champion Jermell Charlo and WBA,IBF,IBO champion Jeison Rosario agreed unification which is targeted for September 26. In near future which of them is more likely to be opponent for Madrimov and how would you mark Madrimov's potential against them ? Can he break the record of Akhmadaliev being unified world champion under 8 fights?
-I think he would beat either of them. Charlo-Rosario is an interesting fight, but both of them are very beatable. I agree with Israil's manager Aliko Frolov that, right now, Erislandy Lara would be his toughest fight at 154lbs.
A lot of Israil's defence relies on superior positioning, and Lara is technically good enough to win a few of those positional exchanges. But I think Israil should still beat him. Lara is fairly old now, he's coming off of a career beating against Jarrett Hurd, and he has always been susceptible to bodyshots. If Israil targets the body, I think he can dominate down the stretch.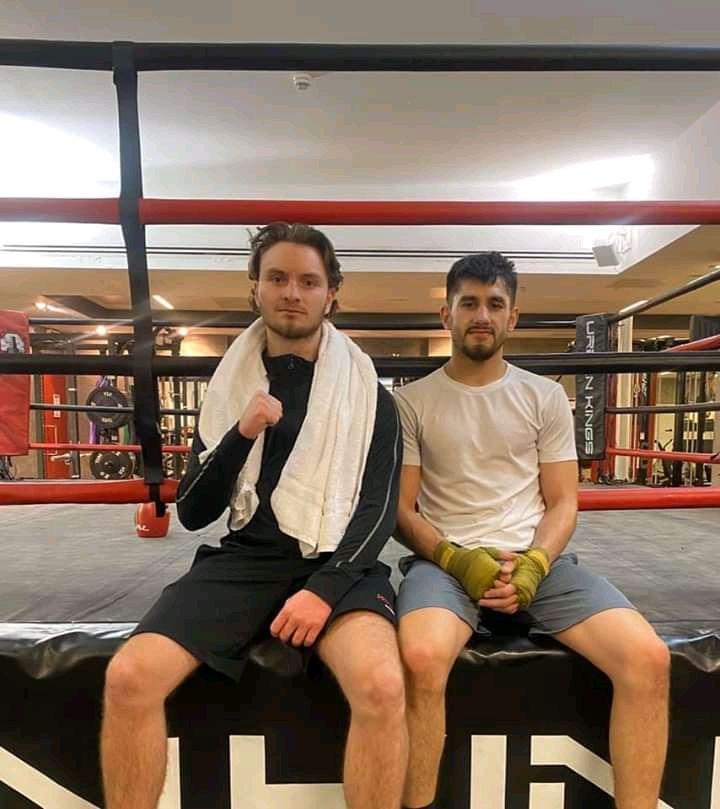 - Let's look at the potential of other fighters like Giyasov, Shohjahon Ergashev, Melikuziev, Dusmatov. What can you say about their style and which ones can beat world champions right now if fighting?
-Ergashev is the weakest of the four you mentioned. He's crude, not particularly skilled, and gets away with a lot because of his power. I don't expect him to ever become elite.
Giyasov is better than Ergashev, more technical but I still think he needs time - his footwork isn't quite as good as some of the other Uzbeks yet. Right now, I think Taylor and Prograis would be too much for him. I think he can win a world title, but I would move him slower if I was his management - he needs to develop more to become world champion.
Melikuziev's footwork is very good, but he's not quite as polished as Madrimov. His upper-body movement can lead to him getting countered, nor does he mix up the rhythm of his shots as well as Israil. But what evens this out is his power, strength and durability. Bek might well be one of the hardest punchers P4P in the sport. He's also so thickly set in terms of his body build, you can already tell he's going to be very hard to hurt. His build reminds me of Murat Gassiev, who is also very durable.
I think Bek's power, coupled with his footwork and durability, makes him a real threat at 168lbs. He'll be a real problem for Callum Smith, and I'd even pick him to stop Kovalev at 175lbs right now. Stylistically, I think the worst matchup for him is Caleb Plant. Plant is a good technician, with great movement and defensive skills. We've seen slick stick-and-movers trouble Bek before, such as Julio Cesar La Cruz in the WSB. The difference is Plant isn't as skilled as La Cruz, and I'm not sure he can keep Bek off for 12 rounds. Those body shots will slow him down.
Stylistically, I've always thought Madrimov might be the kind of fighter who could give Canelo problems - whilst Canelo has good footwork, very efficient and practical, he's not got particularly fast feet. But the issue is that Israil may just be too small for Canelo.
Hasanboy could become a world champion right now - I love his style. His upper-body movement when he pressures is great, and his footwork is of course very good. He can't generate much power on his shots, but he's at a weight class where that isn't really a problem. I'd love to see him fight someone like Ken Shiro in the future.
- Kudratillo Abduqahhorov is one of the most underrated fighter. But his division is very tough with Errol Spence, Manny Pacquiao, Terence Crawford, Danny Garcia, Mikey Garcia, Ugas, Thurman and others. But he was able to manage staying in the top rankings and now he is fighting for interim IBF world welterweight title against Lipinets. Who do you guess will win?
-As for Abduqahhorov, I haven't watched enough of him to be confident with a prediction, but Lipinets is a crude fighter without much technical ability. If Abduqahhorov wants to make a statement, he needs to be beating guys like Lipinets. It is a difficult division to get title shots in, so you have to take your chances when they arise.
- Now turning to general professional boxing, I have a question that interests me. Britain produces great boxers in the heavyweight division. Lennox Lewis, Fury, Joshua, Haye, Joyce and etc ... What do you think this has to do with? Is it just that this weight category is the most watched in professional boxing, or is there another secret to it?
-Maybe. I also think it might have to do with the fact that in countries like America, a lot of the huge 200lbs+ big guys will end up playing NFL or NBA. And why wouldn't they? Most people wouldn't choose to get punched in the face for a living. So I feel like a lot of the talent pool over there gets taken away by those sports. In the UK there isn't that many sports which draw big guys like that.
- For us boxing fans, Lennox Lewis, Tyson Fury, Anthony Joshua are no less popular in terms of popularity than those British footballers like Michael Owen,Gary Lineker, Ian Rush, David Beckham, Alan Shearer, Wayne Rooney. Is it the same among the British?
- There's also a big tradition of boxing over here - UK fans are some of the best in the world, and there's some good role models such as Anthony Joshua who inspires a lot of young men. Boxing is popular in areas affected by crime, as a way to get off the streets. Anthony Joshua is the most famous in the UK now along with Tyson Fury, but those footballers are definitely more well known that someone like Lennox Lewis. Football is the biggest sport in the UK without a doubt.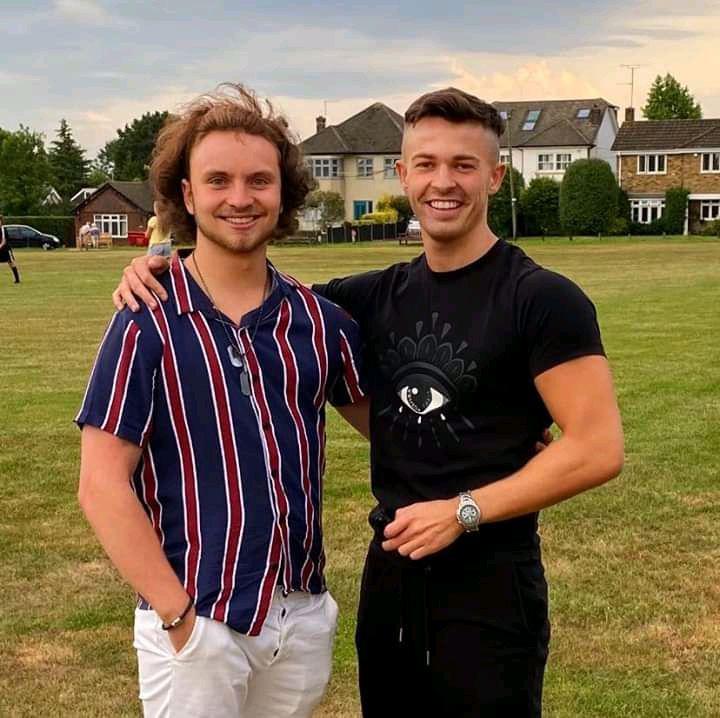 - What do you think hasn't this weight category lost prestige as it has been before when Iron Mike, Mukhammad Ali, Holyfield, Klischko and others were on? Even if competition is high nowadays as well.
- It's not the same, no. The division obviously suffered a lot with a lack of elite guys during the Klitschko years - outside of Vitaly and Wladimir it wasn't a particularly deep division. It's a healthy division at the minute and the best it's looked in a long while, with some good prospects.
-Thanks for the answers that was awesome to talk you about boxing. Your wishes for Uzbek boxers and boxing fans as a farewell?
- It's an honour for me to talk to and write about many of these boxers, Uzbekistan is doing fantastic right now and I think a lot of what makes their boxers so good is the sense of togetherness in the Uzbek team. They are one big family, and I respect that a great deal.
Thank you for chatting to me & I look forward to hearing from you soon. Stay safe everyone!
Interviewed by Jalol Akhmedov
Матнда хатолик топсангиз, ўша хатони белгилаб, бизга жўнатинг (Ctrl + Enter)