Rinat Trishev: "Our national team can not seriously compete with Uzbek boxers"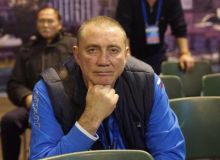 Interview with Rinat Trishev.
Through our website, we bring to your attention an interview with the Uzbek boxers who were born in Uzbekistan and later moved abroad. Continuing this tradition, for this time we present an interview with Rinat Trishev, originally from Tashkent, who made a name for himself in the former Soviet Union and achieved a number of successes in the -81 kg weight category.
- We are bothering you from Sports.uz, a site that specializes in sports in Uzbekistan. If you don't mind, we would ask a few questions?
- First of all, thank you for your attention. I am ready to answer any questions.
- Although you grew up in Uzbekistan, you live in Russia ... Are there any specific reasons for this?
- Of course, there are reasons for me to move to Russia. It was to ensure that my children were able to achieve high results in sports while receiving higher education. There were no conditions at that time. That is, at that time I was unemployed in Uzbekistan and in a difficult situation. That was the main reason I moved.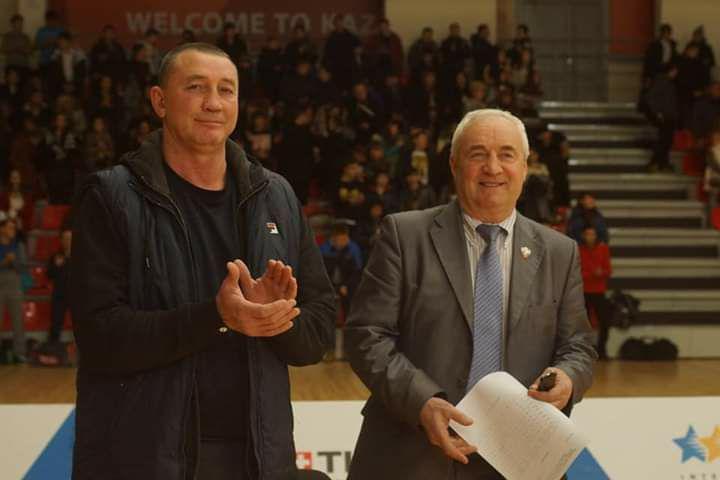 - According to the information, you are coaching in Russian, and you have achieved success in this regard? So, are any of your disciples from the Russian national team and have good results?
- "I'm not complaining anyway." Of my disciples, Nikita Belov and Mikhail Safin are members of the Russian junior national team. They won international tournaments. He was also about to take part in the Russian Championship, which was scheduled for spring. However, due to the coronavirus pandemic, this championship is being postponed indefinitely.
- Do you think that Igor Bunin, Roman Panarin, Hamlet Ilyasov, Rinat Trishev, Yan Kulkov, in general, the older generation of boxers who moved from Uzbekistan to Russia and coached, have made a small contribution to the development of Russian boxing?
- Yes, one of our boxers from Uzbekistan, Philip Yakovlev, became an honored coach in the Russian Federation. During two Olympic cycles, he served as the head coach of the Russian national team. His disciple Rahim Chakhkiev is the European champion among youth (2001), the silver medalist of the world championship among adults (2007), the champion of the Olympic Games (2008), the European champion among professional boxers (EBU direction, 2014), the world champion (IBO, in 2015).
Former Union champion, international master of sports Igor Bunin is coaching at CSKA (Central Military Sports Club) in Moscow. Many of his students are among the winners and prize-winners of various competitions. In particular, Hovik Avetisyan became the champion of Russia. He is also a member of the Russian national team.
Yan Kulkov, on the other hand, did not take coaching seriously. Basically, he trains in a fitness club. From what I've heard, he recently started working with professional boxers as well.
I, on the other hand, work as a senior coach for the St. Petersburg junior national team.
- What is the difference between amateur boxing in Uzbekistan and Russia? How is the current leadership of Uzbek boxing recognized in Russia?
- Of course, there is a big difference. Uzbek boxers are now leaders in the world. Uzbek boxers are thirsty and physically strong. He enters the ring only to win. When I visited Uzbekistan two years ago, I went to a boxing club in Tashkent, watched the training process and talked to the coaches, they said that there was nothing new in boxing, that it worked in the system of the former Soviet boxing school. I will tell the boxers of the Russian national team and my disciples in St. Petersburg about how we trained in Yangiabad, Dukent. Vladimir Nikolaevich Shin said that the main task of a boxer is to prepare functionally well.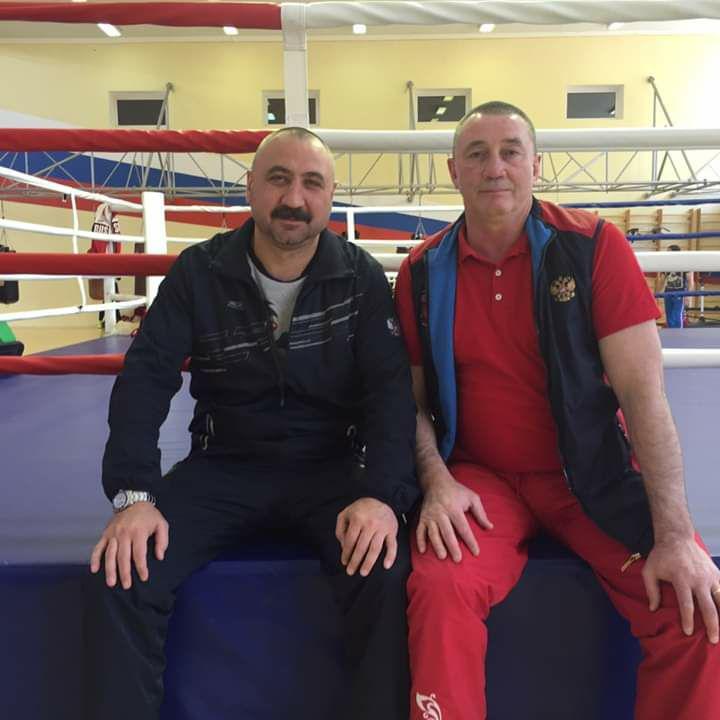 - Now let's look at the past. Are you satisfied with your results in boxing in general or do you have a dream?
- Of course, winning an Olympic medal is an unfulfilled dream ... Luck turned away from me in some ways. At that time, Nurmagamed Shanavazov went to the Olympic Games. If those times came back, I would have worked harder and worked harder to achieve my unfulfilled dreams. However, even then I was not lazy and tried to move forward with all my might. I was also able to achieve some results due to my hard work.
-81 kg weight is very valuable for you. Because you mainly worked in this category. At that time, Uzbek boxing also included Vladimir Shin and Hokim Matchanov in this weight category. The clashes with them must have been very violent?
- Yes, I competed mainly in the weight category -81 kg. It is true that in this weight class there was also a master of sports of the former Soviet Union, the famous Vladimir Nikolaevich Shin. But there was no competition between us. Because not long after I was involved in the national team of the Union, Vladimir Nikolaevich retired from the sport, and Hokim Matchonov at that time weighed -75 kg.
- Have you tried yourself in professional boxing?
- I was one of the first boxers in the former Soviet Union to switch to professional boxing and in 1989 I went to Canada. I worked there for a year and returned to Tashkent because the conditions did not suit me. A month later I was invited to Moscow again. Then I had a six-round fight with my Ukrainian opponent and won. But on December 12, 1990, I retired from the big sport.
- From what we hear, you were once a bodyguard for an Uzbek businessman?
"Bodyguard?" Not so. I have never been. That man knew me as his dear brother. We had a friendly relationship. The 90s were hard times with no jobs and conditions. He was the first person to reach out to me. I am forever grateful to him for his support at that time.
- Currently, Umar Kremlyov is not only the head of Russian boxing, but also holds a responsible position in the AIBA. Is this person capable of taking boxing to the next level?
- We have nothing to do with Umar Kremlyov. Honestly, I don't even know him well.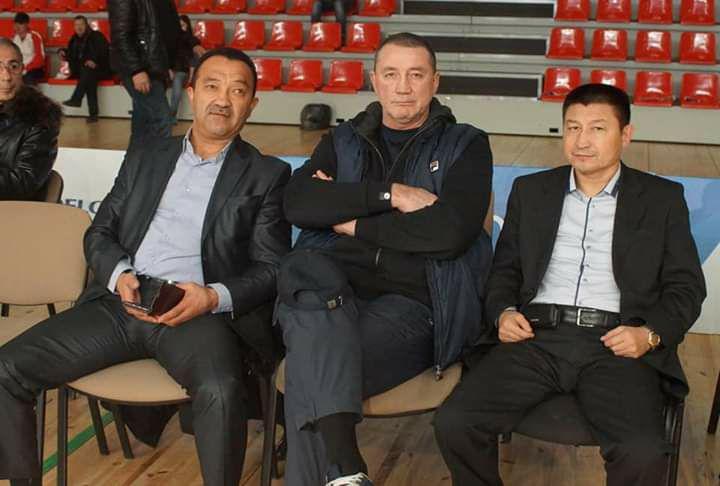 - Do you think that Russian boxers will be able to seriously resist the representatives of Uzbekistan, Cuba, Ukraine and Kazakhstan at the Tokyo Olympics?
- Now, there are no bright stars in Russian boxing. We must acknowledge the truth! Russian boxers will not be able to compete with Uzbek, Cuban, Ukrainian and Kazakh boxers at the Tokyo Olympics. Of course, this is my personal opinion.
- Your son is also working in the heavyweight division. Would you please tell me more about it?
- Speaking of my son, he weigh is 115 kg, height 197 cm. He graduated from National State University of Physical Education, Sports and Health in St. Petersburg. He also served in the military. He fulfilled the standard of "Master of Sports" in boxing. But he has no intention of continuing his athletic career. Today's youth are different, they don't want to know how to force a 23-year-old. A fat man will not be a boxer. Only a hungry person can strive to improve his condition, albeit through hard work (boxing is meant).
- Do you intend to come to Uzbekistan?
- Of course, Uzbekistan is my homeland! I have defended the honor of Uzbekistan in the international arena. I have a lot of friends there. I learned a lot from Alo Ikramov, Felix Pak, Vladimir Shin. Looking at them, I can say that I was shaped as an athlete. I remember Uzbekistan every day. After all, I was born in this country ... I was well received in Russia as well. Still, I always live with a sense of nostalgia for my homeland. My parents were buried there.
- Thank you for the sincere conversation!
"Thank you so much for remembering me!"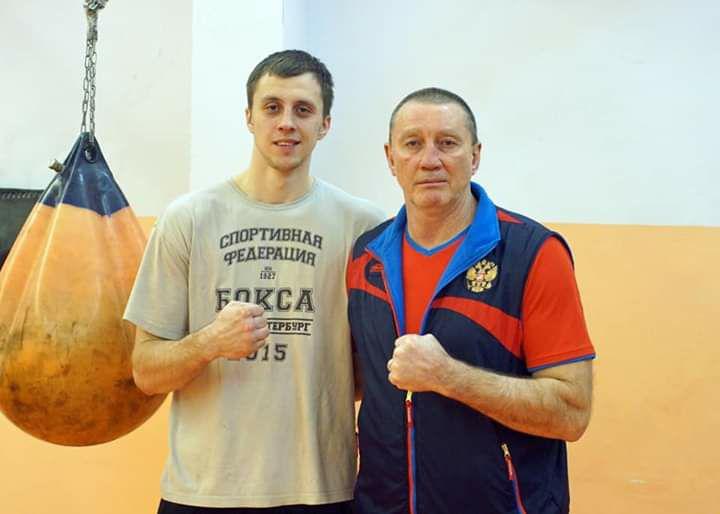 Матнда хатолик топсангиз, ўша хатони белгилаб, бизга жўнатинг (Ctrl + Enter)