Have you heard about the famous Uzbek boxing coach in Greece?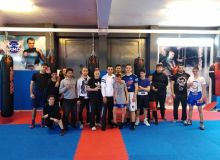 Interview with Vladimir Urkudinov.
We will continue to talk with Uzbeks who grew up in Uzbek boxing and later became foreign citizens. This time we bring to your attention an interview with Vladimir Urkudinov, originally from Tashkent, was honored in Greece as a coach, who made his way to coaching the national team of this country.
Sports.uz reference
Vladimir Zyabovich Urkudinov was born in 1955 in Tashkent. At the age of 14 he started boxing at school No. 8 in Chilanzar district. His first coach was Valentin Fedorovich Zelenin. He currently resides in Thessaloniki, Greece.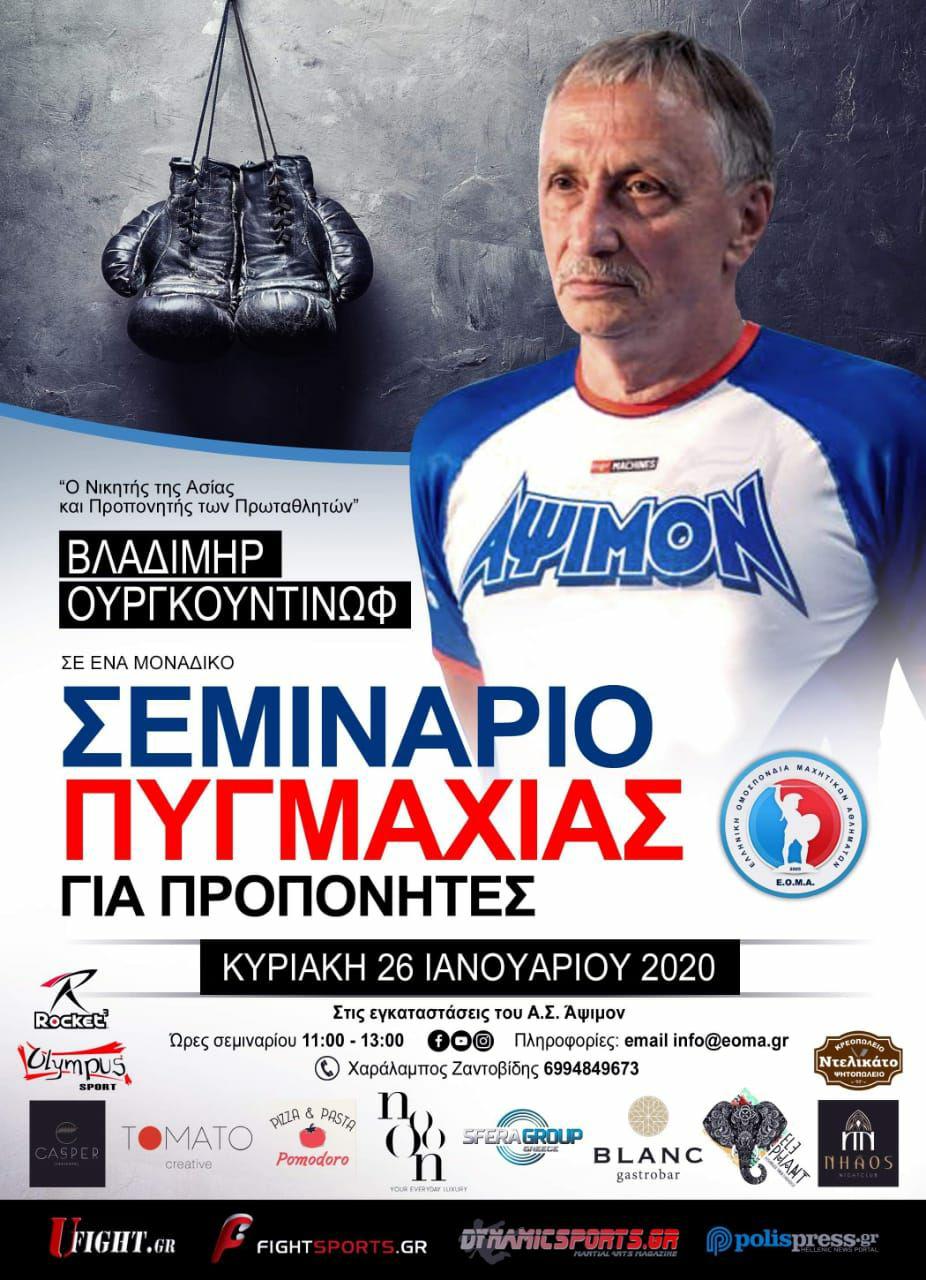 - Hello, Vladimir Zyabovich! How is life in Greece?
-Hello . It goes on and on.
- Do you miss Uzbekistan?
- I can't describe it. I missed you very much.
- When was the last time you came?
- Many years ago. It would be a dream to go to Uzbekistan again ... Going there and meeting people close to me is one of my biggest intentions. Unfortunately, this is not possible yet.
- Usually, many of our boxers, who are of the same age as you, became Russian citizens and settled there. What did you have to do with Greek land?
- After the break-up of the former Soviet Union, there were economically difficult periods. So in 1994, we decided to move to Greece and start over. In terms of affiliation, my husband is a Greek woman.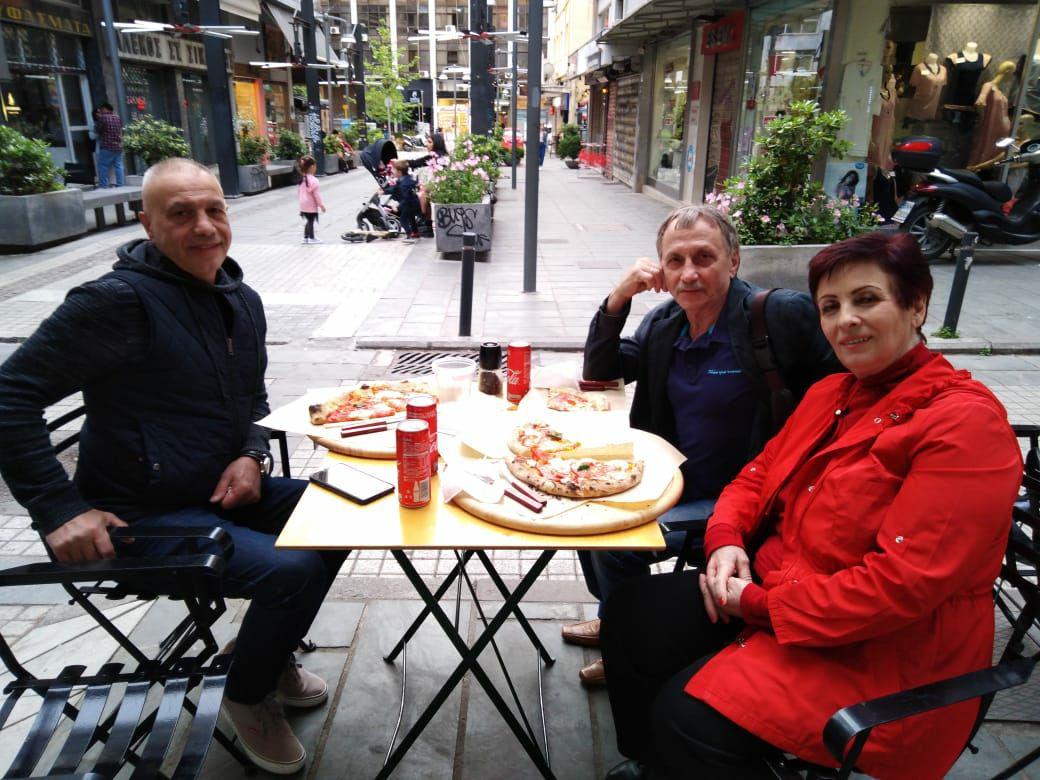 - When did you start your coaching career?
- I started in 1979. I even remember the exact date, when I started working at the boxing school No. 8 in Tashkent on September 1.
- Have any of your Uzbek boxers achieved good results?
- I had a lot of talented students. In particular, I would like to mention Bakhtiyor Turdiev, Shuhrat Isroilov, Eldor Nazarov, brothers Rikhsiboy and Abduvali Shamirzaev. Because of my move to Greece, unfortunately, many of my students did not have time to show high results in sports, and I feel guilty for that.
- As a coach of the Greek national team, you also participated in the Olympic Games. In general, what have you achieved in this regard?
- Yes, from 1995 to 2005 I worked as a coach of the Northern Greece national team. At the 2004 Athena Olympics, we had six boxers and three coaches as part of the Greek national team. In the -81 kg weight category, my student Ilya Pavlidis won the quarterfinals 16-10, but due to a shoulder injury, the fight was stopped and the victory was given to the opponent. It was a very sad situation.
- What were the high results in other competitions?
- During my time in the national team, two of my students won bronze medals at the European Championships and the Mediterranean Games. The Olympic Games and the World Championships are in fifth place.
- Why is Greek boxing not well developed?
- I do not know what to answer your question. First, my contract with the national team expired at the end of 2005. The Greek national team has not existed since then. In 2008, the economic crisis began. The boxing federation was not funded. Imagine if the same happened in the national team of Uzbekistan, if the national team did not hold training camps, did not go to competitions, if everyone held trainings at home ... This is the situation in Greece now. There are no sponsors, we only work in paid groups.
- In general, how is the place of boxing in terms of the popularity of boxing?
- Football and basketball are the most popular sports. I can't say that martial arts is so developed.
- Did you become famous in Greece as a coach and start your own boxing club?
- Yes, in 2006, in memory of my friend Vladimir Zhuravlev, I founded a private boxing club "Vladimir". Until 2012, the boxers of our club were the leaders in Greece.
- Tell me, if the Greek boxing team wants to hire an Uzbek specialist, which coach would you recommend?
- My friends in Uzbekistan are among my best friends. Each of them is an expert who can work not only in Greece, but in any country in the world, and bring the boxing of that country to a higher level.
- Have you ever worked in China?
- Of course, in 2012 I went to work in China on a contract basis. I worked there mainly with young men and women. Among my students there are champions of China, winners of Asian championships and international competitions. In particular, I brought up a silver medalist of the world championship among girls. Also, in a recent licensed tournament in Amman, Jordan, in the weight category of 75 kg, Tuoheta Erbieke Tanglatihan won a ticket to the Tokyo Olympics. I trained and grew him up. After the boys and girls moved to the senior team, they were coached by Ilyas Rahimzhanov (Uzbekistan) and Damir Budanbekov (Kazakhstan), who, like me at the time, were working under contract.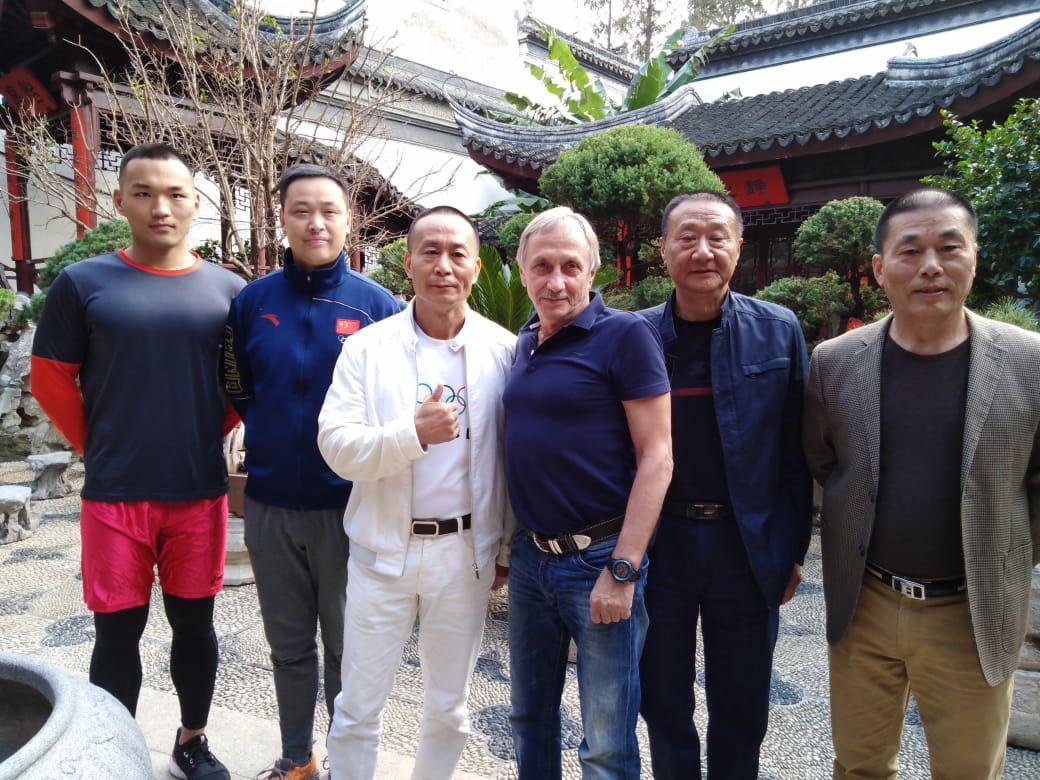 - Although you are far away, the Internet makes it easier. I want to say that you are in regular contact with your Uzbek colleagues?
- I meet with my Uzbek students and colleagues, mainly through Abduvali Shamirzaev. I keep in touch with Ilyas Rakhimzhanov, Mahmud Khodjaev, Marat Kurbanov, Kuldosh aka Tojiboev on WatsApp. We often talk to my coach Valentin Fedorovich Zelenin. In general, we communicate with many of them. Thankfully, I have not lost touch with my compatriots.
- What are you doing today?
- There is no boxing team in Greece at the moment. All boxers train in their clubs. I also work at the club. we resumed our activities which was stopped because of quarantine.
- It is natural for a person who has tasted Uzbek national cuisine to miss it ... And considering that you grew up in Uzbekistan, I must say that the feeling of longing is strong, isn't it?
-In particular, the dishes prepared by real Uzbek chefs ... In my family, my husband prepares Uzbek national dishes. Osh, manti, somsa are part of our family recipe. I only know how to cook minced meat and spring kebabs, how to make wine.
- At the same time, the famous star of Pakhtakor football club, Vasilis Hadzipanagis, who lives in Greece like you, Don't you know Stepan Atoyan, who played successfully?
- I know them well as a footballer. But we are not personally close.
- Do you regret moving to Greece?
- No, I do not regret. But I will always miss Uzbekistan. I have been living in Tashkent for 25 years and dreaming of my friends. I have maintained friendly relations with my old loved ones. I often remember the times I lived in Uzbekistan and my friends. But I'm not complaining, and here, too, I have taken my place as a coach. My students, all the new acquaintances respect me. So, I did not get lost in a foreign country.
- It is natural that at the end of our conversation you will have some kind words ...?
- Of course! I am a part of Uzbekistan and I wish the same to my compatriots as I wish myself. I always wish health, happiness and love to my relatives. May peace and harmony be with every home!
Матнда хатолик топсангиз, ўша хатони белгилаб, бизга жўнатинг (Ctrl + Enter)