Does Mykal Fox Admit Defeat To Shohjahon Ergashev Or What Is His Assessment Of Fazliddin Gaibnazarov?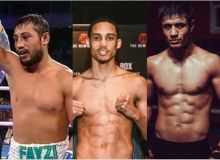 Interview with Mykal Fox.
Talented Mykal "The Professor" Fox (22-1 5KO) of The US is well-known to Uzbek fans. However he was beaten by hard-hitting super lightweight prospect Shohjahon Ergashev ( 18-0, 16KO), later he defeated another Uzbek fighter Rio Olympic games gold medalist Fazliddin Gaibnazarov ( 8-1 5KO). We could see Mykal's sincere wishes to these uzbek fighters through the Internet. We contacted him and organized a special interview for Sports.uz about his fights with Uzbek boxers, their relationship outside the ring.
- Greetings from Uzbekistan! You are well known in Uzbekistan. I think you know the reason?
- I'm very aware of the reason. I took on 2 of Uzbekistan's best in back to back fights.
- Our questions will be mainly about your fights with our compatriots. Are you ready to answer? Then we started ... Do you know Fazliddin Gaibnazarov and Shohjahon Ergashev as your strongest opponents so far?
- Shohjahon is without a doubt the strongest puncher I've face. Fazliddin is one of the most accomplished. As an Olympic gold medalist, everyone was certain he'd beat me but I was able to beat him.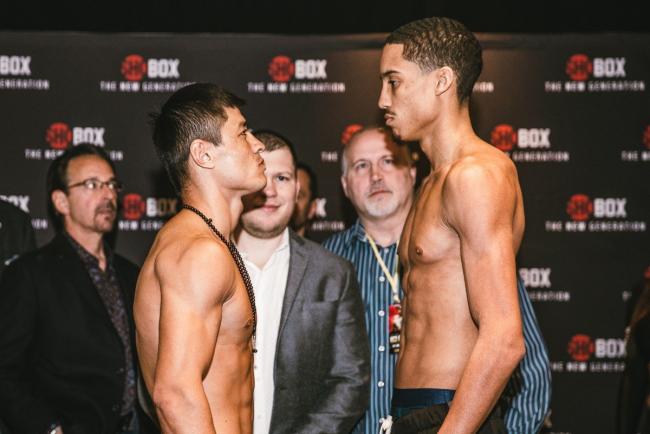 - What was Shohjahon's uncomfortableness that caused you?
- Shohjahon was very aggressive with a very strong punch. The game plan we had for him was a good one but we needed a little more counterpunching to get the victory.
- It was very close fight with Fazliddin Gaibnazarov. But luck smiled on you. Do you agree with this opinion or do you have a different one?
- There was no luck involved in beating Fazliddin. The judges scored the fight 96-92, 95-93, and 96-92. With or with out the point deductions I would've won that fight according to the judges. Fazliddin was quick and hard to hit but I was able to apply pressure and keep him stepping back.
- In general, what was the main reason for your loss to Ergashev and victory over Fazliddin?
- Lack of activity against Ergashev. More activity against Fayzi.
- Wishing and congratulating Fazliddin on his previous fights directly via social media means that your relationship with him is sincere. Have you maintained a warm relationship with Shohjahon as well?
- I have. All of our careers are now connected. When one of us does well, it's makes us all look good. Gaibnazarov won by KO in his last fight and Ergashev won by KO in his last 2 fights. I congratulated both of them on their victories. Boxing is just business to me. A fighter has not made it personal for me yet. Both guys are killers in the ring and respectable men outside of the ring.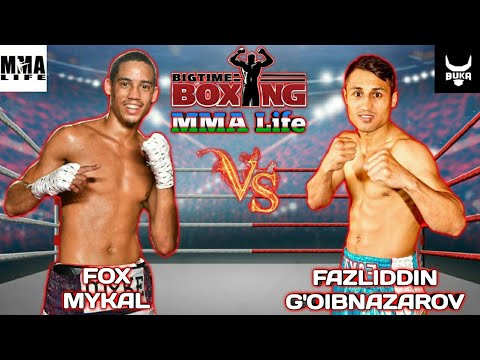 - We knew that you ranked in welterweight. Kudratillo Abdukakhorov, IBF #1 contender in his weight, is also from Uzbekistan. Do you know about him?
- I found out just recently that Kudratillo is Uzbek. I haven't seen him fight yet but I will certainly look at some of his fights.
- During your professional career, you have won 22 fights and knocked out 5 of them. Does that mean you need to further improve your punch power what is your personal opinion on this?
- I think that my punching power is the final key to me becoming a nearly perfect fighter. I'm working on it as much as I can. Especially while the COVID-19 is keeping a lot of fighters from fighting. The one good thing to come from this pandemic is that I have more time to work on myself before my next fight.
- As a spectator, we can say that your advantage in the ring is the height of your reach and the length of your arms in relation to your weight ... Maybe you have another something unusual for us in this regard?
- My height is definitely my biggest advantage but I'll do whatever it takes to win even if I must get close to my opponent and sacrifice my advantage in height.
- The only defeat in your career was taken by Shohjahon Ergashev. Maybe you're burning with a desire for rematch?
- I won't say a burning desire. But if the opportunity to get a rematch comes, I would take it. I respect Shohjahon and wish him the best.
- How much do you trust promoters? Do you believe they can organize serious fights for you in the future?
- My promoter works closely with PBC. I trust him to do everything in his power to get me some serious fights. However PBC cannot get anyone in their roster to agree to fight me. I tried to get a fight with WBA champion Mario Barrios but his team said no like many others. That's why I have a lot of respect for Uzbek fighters. They are willing to fight me and help me make a living.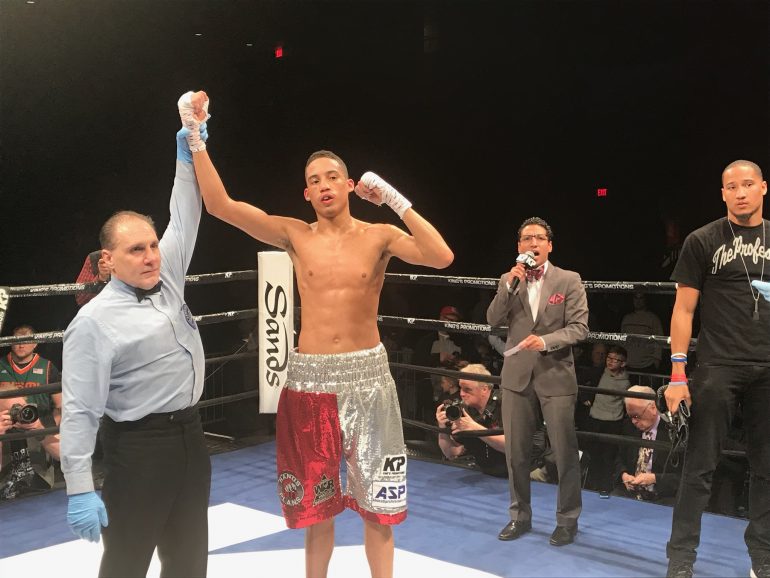 - In general, do you know Shohjahon Ergashev as a fighter who is able to win the world championship title in any division?
- His current division is great for him. He has a great team with the Kronk gym and I'm seeing improvement. He has a great chance of being a world champion in his division as long as he can get the serious fights that he needs.
Матнда хатолик топсангиз, ўша хатони белгилаб, бизга жўнатинг (Ctrl + Enter)