About the clashes that are expected to be "Fights of the Year" or the three super fights planned by UFC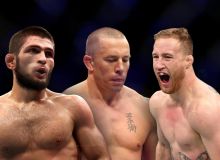 Wonderful fight nights await us.
Although there is a coronavirus pandemic all over the world, a number of sports tournaments are organized without fans. In this regard, MMA is leading UFC promotion, led by Dana White. Every week there are fight evenings under this organization. We have a number of great conflicts ahead of us. In particular, we can watch the trilogy between Daniel Cormier and Stipe Miocic, the terrible battles between Israel Adesanya - Paulo Costa and Habib Nurmagomedov - Justin Gaethje.
We found it necessary to share our analysis and assumptions, talking a bit about these super fights.
Daniel Cormier (22-2-1) - Stipe Miocic (19-3)
The UFC 252 heavyweight title fight will take place in Las Vegas. Miocic and Cormier will face each other in the trilogy. In their previous fights, they both won once. Initially, on July 7, 2018, in UFC 226, Cormier won by knockout in the first round, and the rematch took place on August 17, 2019 in UFC 241, where Miocic won in the 4th round by technical knockout. It is no secret that everyone is looking forward to this fight between them.
Who will win this time? Of course, the fight shows that. However, we can talk a bit about the possibilities. So these fighters have equal power, i.e. 50/50 chances. But still, we can say that Cormier is faster anyway, and that can bring him success. In fact, even in a rematch, DC was better and faster. But he was given a little peace of mind, and it cost him dearly. As he points out that he found Miocic's punches disrespectful. As a result, he missed a strong blow to the body and was defeated. This time, however, he does not rule out such a mistake. In addition, as mentioned in one of the interviews, he probably uses takedowns more. Also, most likely, after this battle, Cormier will end his career. Much has been said about this. So he gives his all to this conflict.
It is also interesting who the winner of this fight will face. The course of events shows that in any case, Miocic is likely to finish their business with Francis Ngannou. Because if Cormier wins, as he said, when he finishes his career, the belt will remain vacant and naturally the former champion and next leader in the rankings, Ngannou, will compete for the title in this weight class. Even if Miocic wins, he will have to defend his belt against Ngannou of Cameroon, who is a mandatory contender. If White doesn't want to see a confrontation with the heavyweight champion, light heavyweight and Pound for Pound leader John Jones, it's likely to be the case.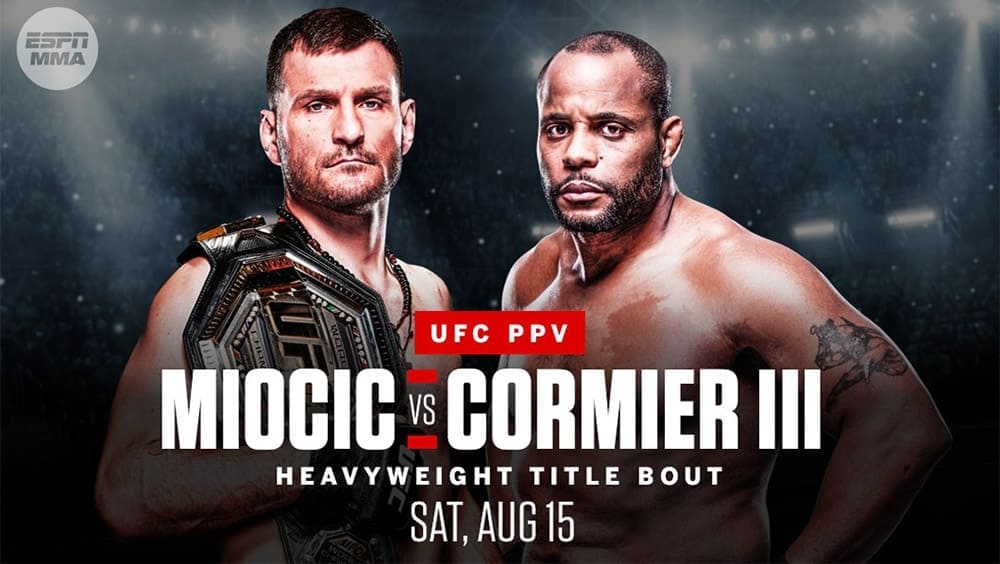 Israel Adesanya (19-0) - Paulo Costa (13-0)
The UFC 253 tournament will be held on September 19 in Las Vegas, USA. In the main fight, middleweight king Adesanya of Nigeria will rise to the octagon against 29-year-old Brazilian Costa, who is undefeated. The clear favorite in this pair is undoubtedly the champion Adesanya. True, Costa is also a great fighter. But he is not technically perfect. In this regard, we can safely say that the Nigerian fighter is one head ahead of his opponent. You can be sure of this even if you watch the fights involving them directly. Costa is a tactical attacker, pushing a lot forward, mainly by putting strong pressure on his opponent in octagon. This is exactly what the Nigerian champion wants. Because he is unique in counter-attack. It's clear that he caught Robert Whittaker in such a counter-attack, and you witnessed him torture Kelvin Gastelum several times with such a tactical fight. In this regard, the chances are high in Adesanya. However, abscesses are very common in the UFC. This fight is no exception. Because it's called the UFC…
If we talk about who will be the next opponent of this fight winner in the division, we can say that first of all he will be the winner of the future Robert Whittaker-Jarred Cannonyr clash. Because Dana White said with confidence that she was going to do just that. It goes without saying that the winner of the Whittaker-Cannonier contest will be the most deserving and compulsory contender to fight for the title against the champion. True, there is Jack Hermansson, but he will need another good fight to achieve that status.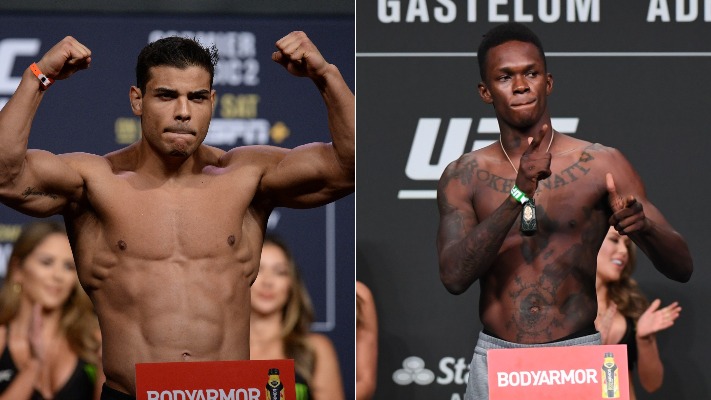 Habib Nurmagomedov (28-0) - Justin Gaethje (22-2)
Undoubtedly, the clash for the nominating of "Fight of the Year" ... On October 24, lightweight champion Habib Nurmagomedov and Justin Gaethje will go to the octagon as part of the UFC 254 tournament. The division champion belt is in the fight for winner. It is unknown at this time where this fight will take place. The battle poster also did not clarify the matter. Dana White's remarks give the impression that she is in Abu Dhabi's "Fight Island." In fact, the Habib- Gaethje clash was supposed to take place earlier. But it was was delayed due to Habib's father Abdulmanap's death.
In this pair, Habib's chances are high anyway. Gaethje also actually came from sambo. However, he does not try to make takedowns. As a result, we do not know what his chances are on the parterree. Gaethje's fighting strategy will be to try to catch up. This is obvious to everyone. He must have tried to prevent Habib from kicking his legs with a low kick and preventing him from speeding to the take-down. But it is clear that Habib's opponents before Gaethje thought about it ... But they did not succeed. In the words of sport journalist Davron Fayziev, Habib's opponents know in advance what he will do. But they can't do anything. In addition, the tragic events in Habib's life are not only depressing, but also motivating. That is, for the memory of his father, the Dagestani warrior falls into the octagon with great enthusiasm.
If Habib wins, Dana White has talked about arranging his fight with George Saint-Pierre. Of course, this will be an extraordinary clash in the division. After that, he can once again take part in a fight. Will he have a rematch with Conor or will he end his career by defeating Tony Ferguson as well, beating all the super rivals of his time? Time will tell.
These are just our assumptions and opinions. What the course of events looks like. This is directly resolved in the octagon.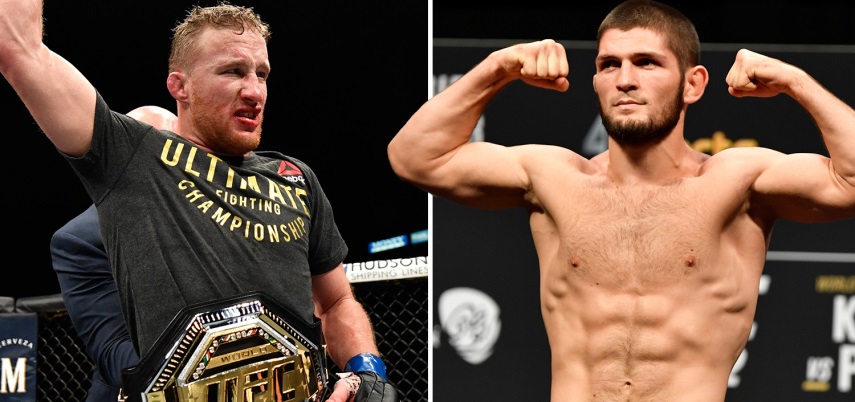 Матнда хатолик топсангиз, ўша хатони белгилаб, бизга жўнатинг (Ctrl + Enter)